Beware of Door to Door Sales
September 06, 2016 | General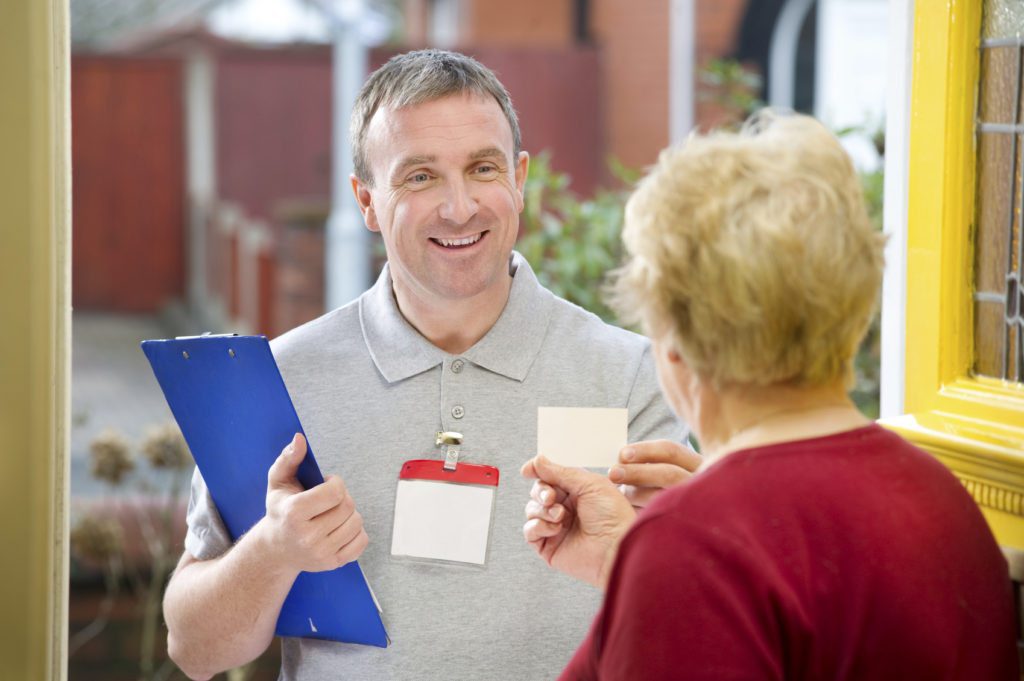 People don't seem to pop by as often as they used to. When you hear an unexpected knock at the door or unanticipated ringing of the doorbell (which better not wake the baby), it is not uncommon to find someone at your door offering to sell you a product that will change your life.
Every year, when the weather is warm, thousands of Edmontonians are approached by door to door salespeople looking to sell alarm systems. These salespeople will often offer "free" equipment and may use high pressure sales tactics to entice you into a long term monitoring agreement. Unlike purchasing a box of chocolates or a vacuum cleaner, signing up with an Alarm Company is a long term relationship and a quick decision at the door can have a long term impact on your day to day life. If it sounds too good to be true, that just might be the case. It doesn't take much searching online to find warnings from other homeowners in Edmonton about aggressive alarm sales people with unscrupulous sales tactics.
It's not that all door to door salespeople are bad, and not to say that what they are offering won't be a good a fit for your family. It is simply important to do your research and not let yourself be forced into a quick decision. A company that won't be around to sell to you tomorrow may be a red flag.
You can research alarm companies online using websites like Better Business Bureau, HomeStars, Renovation Find or Social Media Forums.
If you do make a quick decision, keep in mind that Alberta law allows you to cancel the contract for any reason within 10 days. Even if the alarm system has been installed, you can have the equipment removed from your home and be relieved of all obligations within this timeframe.