Commercial Security Cameras in Key Locations
With many video options available when it comes to commercial security cameras, we start each design with a free consultation to determine what type of video solution will meet your current needs as well as deliver the best long-term value for your application.
What do you want to see?
Priority camera views on your property or in your business will help inform the type of camera we propose. We need to consider distance, lighting, the environment the camera will be in, recording capacity, and overall expectations to ensure you get an image you are happy with.
Strategic placement of cameras is a critical step to ensuring you get a solution that really works! Pairing your answers with our expertise, we will design a system that best supports your viewing needs and alarm support.
Existing Security Cameras on Site?
If you have existing security cameras in your business, our security experts will ask a lot of questions to understand how we can best support your video needs going forward.
If you have experienced challenges or disappointment with your current system, we want to address any deficiencies and make sure your new video solution adds real value and leaves you feeling confident in your decision.
If you do have cameras or wiring in your business that can be used as part of the new solution, our team will do our best to leverage the existing investment.
What is your primary motivation for security cameras?
This is a very important question to ensure that your expectations can be fulfilled. TV has done an excellent job of glorifying video surveillance, but the truth is, video cameras on their own, do not stop crime from happening. If you want to prevent crime and loss, you need video cameras that are integrated with your alarm system.
Our experts will ensure that your video cameras can do more than just capture a crime and provide information about what happened when no one was there. With Video Enhanced Response and Video Alarm Verification, TELSCO operators utilize your cameras to view your site when an alarm is triggered, allowing them to dispatch with an increased sense of urgency and alter the outcome in real-time.
This instant connection totally changes the game when it comes to video security, and ensures you get the best value, protection, and response.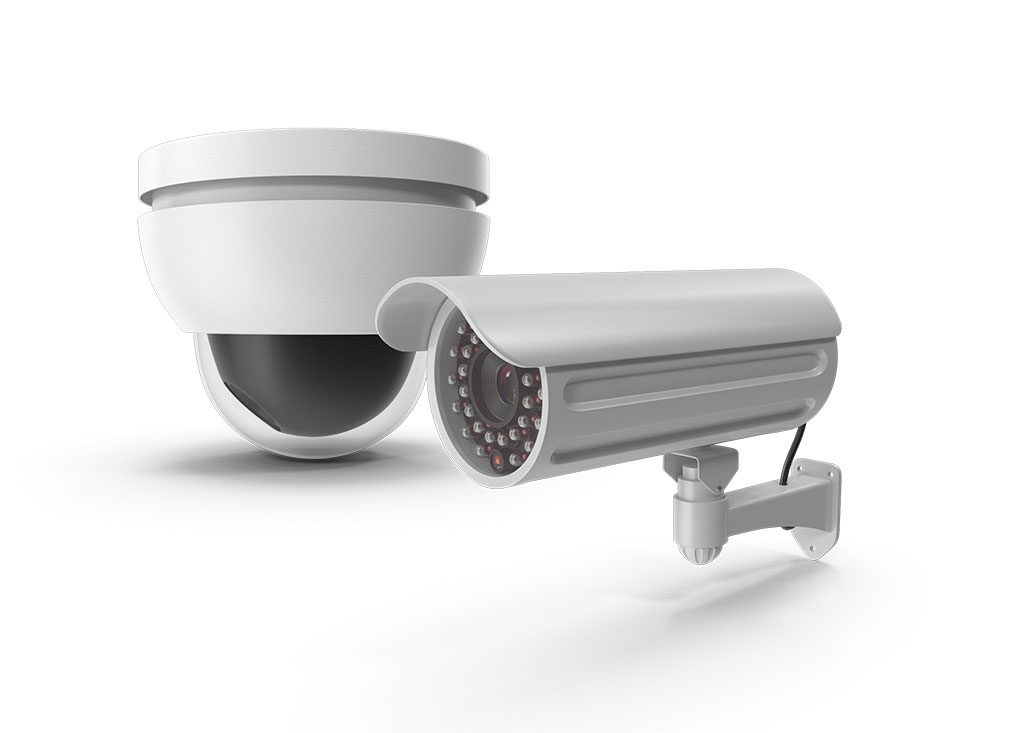 Video Enhanced Alarm Response
When an alarm is received from your business (a door contact or motion sensor is triggered), TELSCO operators connect to your video system to quickly understand the cause of the alarm.
Real-time Monitoring
Visual verification of alarms enables our operators to respond promptly and effectively to threats in real time. If a threat is visually confirmed, our team can dispatch the authorities with an increased sense of urgency. Conversely, if an alarm is verified as a false alarm, our operators can avoid unnecessarily disturbing you at night or dispatching staff members to investigate.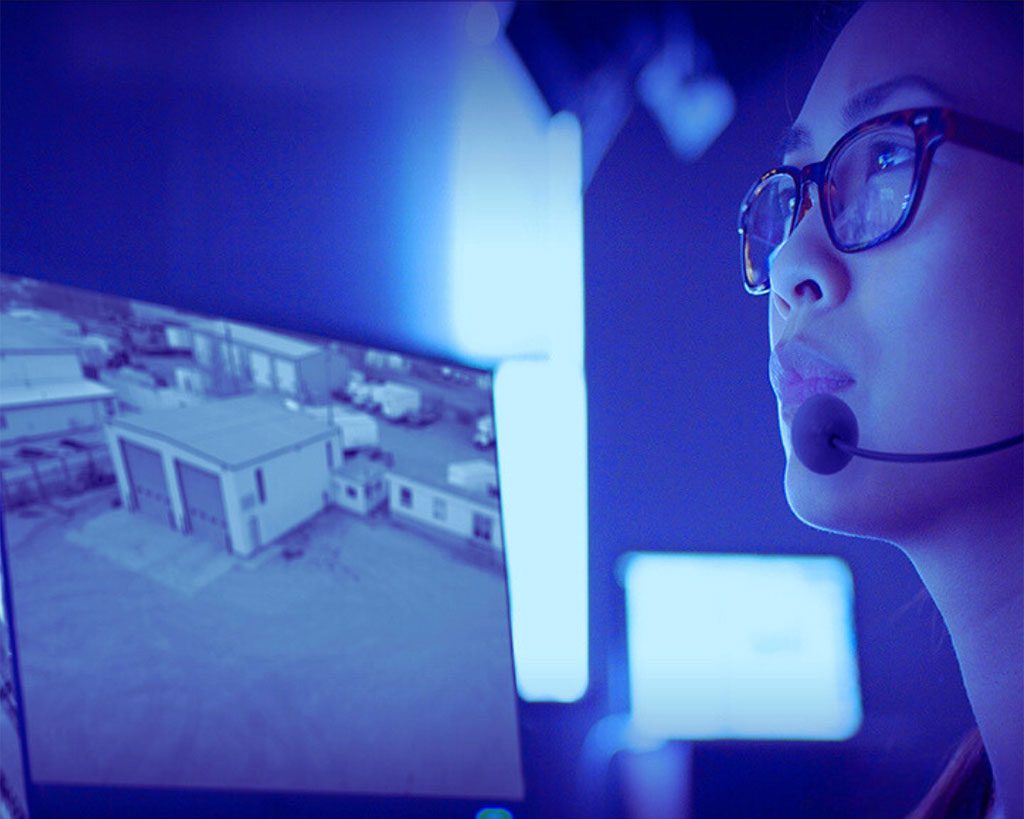 Effective Law Enforcement
With traditional Intrusion systems, the response is based on alarms received from individual devices or zones (door contacts or motion sensors). Although the number and type of devices in the alarm provide actionable information, there is no way to know if the alarm is legitimate and that the response requires an increased level of urgency.
Video alarm verification has become essential for effective security solutions as the EPS now recommends incorporating video into all security measures, and bylaws are adapted to minimize false alarms.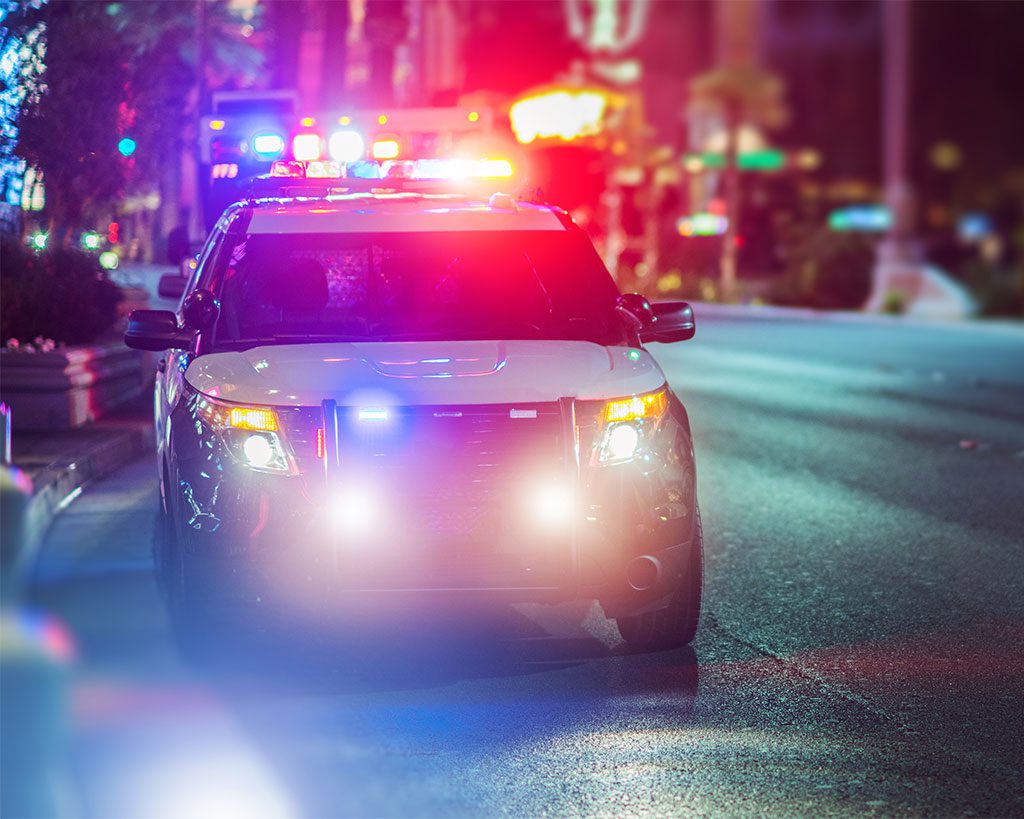 Video Alarm Verification
Video Alarm Verification offers a solution for dynamic outdoor environments that are traditionally very hard to protect.
Video Camera Analytics Trigger Alarms
Video Alarm Verification utilizes intelligent camera analytics to generate alarms when specific events occur within your secure space, such as crossing a fence line or movement in a restricted area. These video alarm events are transmitted to our central monitoring center, where operators can quickly identify the cause of the alarm and determine the appropriate response.
Advantages of Video Surveillance Cameras
Get a Faster Response
In situations where a guard or a staff member is dispatched to investigate, precious time is wasted, waiting for information on the cause of the alarm.
Video allows operators to dispatch to confirmed intrusions with an increased level of urgency. Timely response limits loss and increases the likelihood of apprehension.
Save Money
Not only does the use of video provide a faster and safer response, but it also reduces costs associated with guard service or employee overtime for alarm investigation.
Individual guard response or scheduled tours can be very costly and simply cannot match the immediate intelligence provided by video.
Historical Record
In addition to improved alarm response, video offers a historical record of what occurred. Whether you need to support an intrusion investigation by the authorities or look into a health and safety issue, video is a powerful tool to uncover the details.
Stay Safe
No need to drive to the office yourself or send an employee into a potentially dangerous situation to investigate an alarm.
Sleep Better at Night
When an alarm can be verified as false, there is no need to wake you up in the middle of the night to alert you of a possible threat.
Featured Solutions Bundled with Video Surveillance Systems
Card Access Control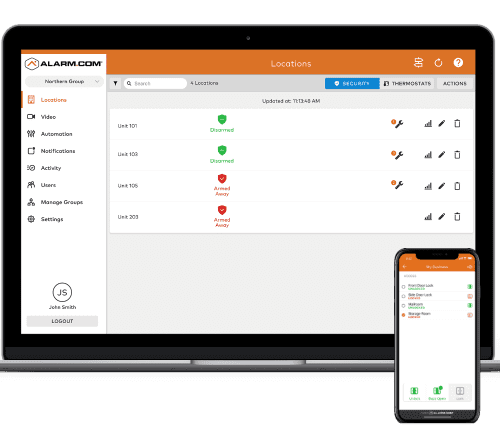 ULC Fire Monitoring
Commercial Alarms
Video Surveillance
Video Surveillance
Does video surveillance deter crime?
The presence of cameras can act as a visual deterrent to crime. Knowing that there is the possibility of video evidence may cause an intruder to re-think their intentions. Although the mere presence of a video camera may act as a deterrent, we would not recommend relying on this as a security solution.  Video cameras should be equipped with analytics to create alarms or paired with intrusion detection devices to allow for response in the event of an intrusion.
Are video surveillance cameras effective?
The effectiveness of a Video Surveillance Solution will depend on the original intent and design of the solution. Video surveillance cameras may serve a number of purposes, and the expectation of what the video cameras will be doing must be defined early on.
Cameras may be installed simply to record historical video footage, or they may also be equipped with powerful analytics that create alarms and trigger an emergency response when an intruder is in a field of view.
When video surveillance cameras are incorporated with a traditional intrusion system, they can provide enhanced response – allowing alarm operators to see what is happening in the business – in real time – when the alarm is triggered. A thorough needs analysis is critical to ensure that a video surveillance system will be effective for the desired application.
Where can I buy surveillance cameras?
There are hundreds – maybe thousands of options – for where and how to purchase surveillance cameras. When considering video surveillance cameras for your business, it is recommended to work with a professional security partner who has a history of success in this space.
The effectiveness of your video solution depends on a solid understanding of the application, thoughtful design, quality equipment, professional installation – and ongoing support – which a TESLCO security expert can help with.  Working with a professional partner can also limit the security risks that come along with stand alone IP cameras – and may provide integration options to help leverage existing security equipment.
How much does it cost to install CCTV cameras?
The cost of a video surveillance system can vary significantly based on size, quality, and function. With hundreds of options available, a security expert is an excellent resource for determining which video surveillance solution will provide the greatest benefit to your business. When a video system is designed based on your unique needs, it will provide the best long-term value.
Do CCTV cameras need wifi?
A video surveillance system can function without internet, serving simply to record events that can be viewed onsite with a local monitor. However, when internet is available, a video surveillance system can be complemented with several services that add value to the solution. These services include Remote Health Monitoring, Video Enhanced Response, and App Access.
What is the best surveillance for small business?
The answer to this question is largely determined by your primary reason for seeking a surveillance system. Whether you are looking to enhance alarm response, capture internal theft, record unexpected events, the best solution is one that is customized to suit your individual needs.
How can I monitor CCTVs Remotely?
Almost all video solutions now come with an option for remote access. As long as internet is available there should be no issue with accessing your video cameras using an app or web login. Cameras can also be remotely accessed by a professional monitoring centre in order to assist with alarm response or identify any issues with the operation of the video system.
Get A Customized Video Surveillance Plan
TELSCO serves businesses of every size and offers custom designed security systems based on the type of business you own and the valuables you want to protect.