Video surveillance systems are often incorporated into our custom commercial security solutions. Whether you are focused on live viewing, recorded footage, or alarm verification, a professionally designed and installed video surveillance system is a great addition to your security solution. With options for Wireless Cameras, Remote Connectivity and Full System Integration, Video Systems are more flexible and valuable than ever.
While surveillance cameras are available at electronics stores or online, they do not offer the same quality of images and capabilities of a professional solution. By assessing the needs of your organization, the experts at TELSCO Security Systems can help you determine what type of Video Solution  will deliver the most value for your application.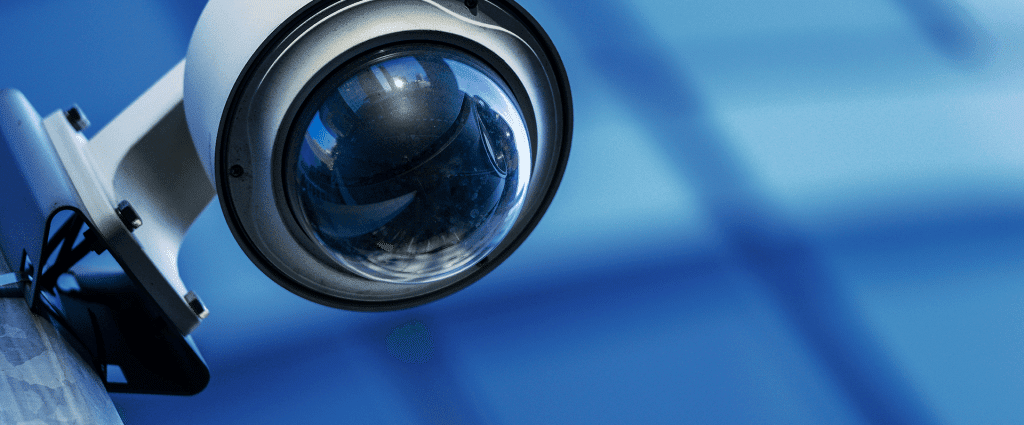 Which camera is best?
With so many options available, our consultants will assess  your unique needs to determine which type of Video Solution, and which cameras will be best for you. Our recommendations will depend on the answers to a number of questions; What do you want to see? Will the cameras be indoor or outdoor? Are we recording in low light? How much footage do you need to store? What kind of image quality are you looking for? Will we be integrating with an intrusion or access control system? Do you want to view your cameras remotely?
No matter what the solution, you can be sure that your custom proposal will include high quality equipment to be installed and supported by our knowledgeable local team.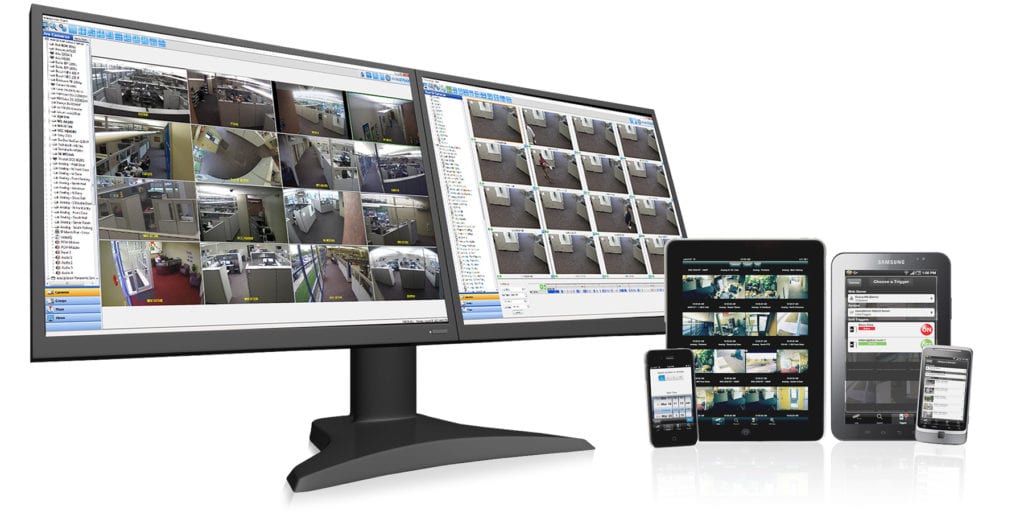 With user friendly apps and web based software, you are able to access your video footage anytime, from anywhere!
Video Alarm Verification Reduces False Alarms, Improves Reliability
Video verification arms progressive security providers like TELSCO with the ability to check the validity of a triggered alarm. Video surveillance cameras record and transmit images via the internet to our ULC-listed monitoring station, which we then confirm and act on, when relevant.
This convenient remote verification reduces false alarms, offers reliable reporting, increases safety and prompts the quickest response possible by emergency crews. Click here to read more about Video Alarm Verification.

Video Analytics – The Next Generation of Video Surveillance Systems
The next generation of video verification—video analytics, is emerging technology that is adding a new dimension to the security/surveillance industry.
Video analytics gives us the ability to set parameters or criteria for recorded images.
The technology then analyzes surveillance video for this pre-determined data, objects or behaviours.
While ideal for security breaches, these "smart" video surveillance systems are also projecting into areas beyond security.
Business data, such as counting pedestrians, tracking customer service efficiency, determining speed and direction of travel, etc. can provide valuable insight for decision makers.
Contact us today for more information about video surveillance and video verification and the applications for your business.