Security Systems Designed for Acreages, Farms and Rural Homes
Ensure protection and peace of mind for your property with a custom security package from TELSCO. Our security services are customized to your property and needs. Whether it is a shop, detached garage, or quonset, our powerful wireless security systems secure outbuildings without having to trench lines to each location.
Farm & Acreage Security Systems
Our security packages are customized uniquely to your needs, including our most popular services:
Video Surveilance
High-quality video footage verifies alarm responses for emergencies and captures evidence in real time.
Intrusion Detection
During a trigger or motion alarm, our team of in-house operators respond quickly and efficiently to dispatch emergency services.
Live Updates
Check on your property remotely through TELSCO Connect. View live status and notification updates.
Video Security Surveillance for Farms and Acreages
Large outdoor spaces can be difficult to protect. Fence lines can be costly to wire, and motion sensors can be problematic in outdoor environments with animals and weather conditions creating risk for false alarms.
Driveway Alerts
Be notified the moment someone enters your property.
A driveway alert solution can be added to your security system using an outdoor motion sensor. When motion is detected, you can be alerted right away with a keypad chime or text notification. With this addition, you can avoid the surprise of someone on your property without your knowledge.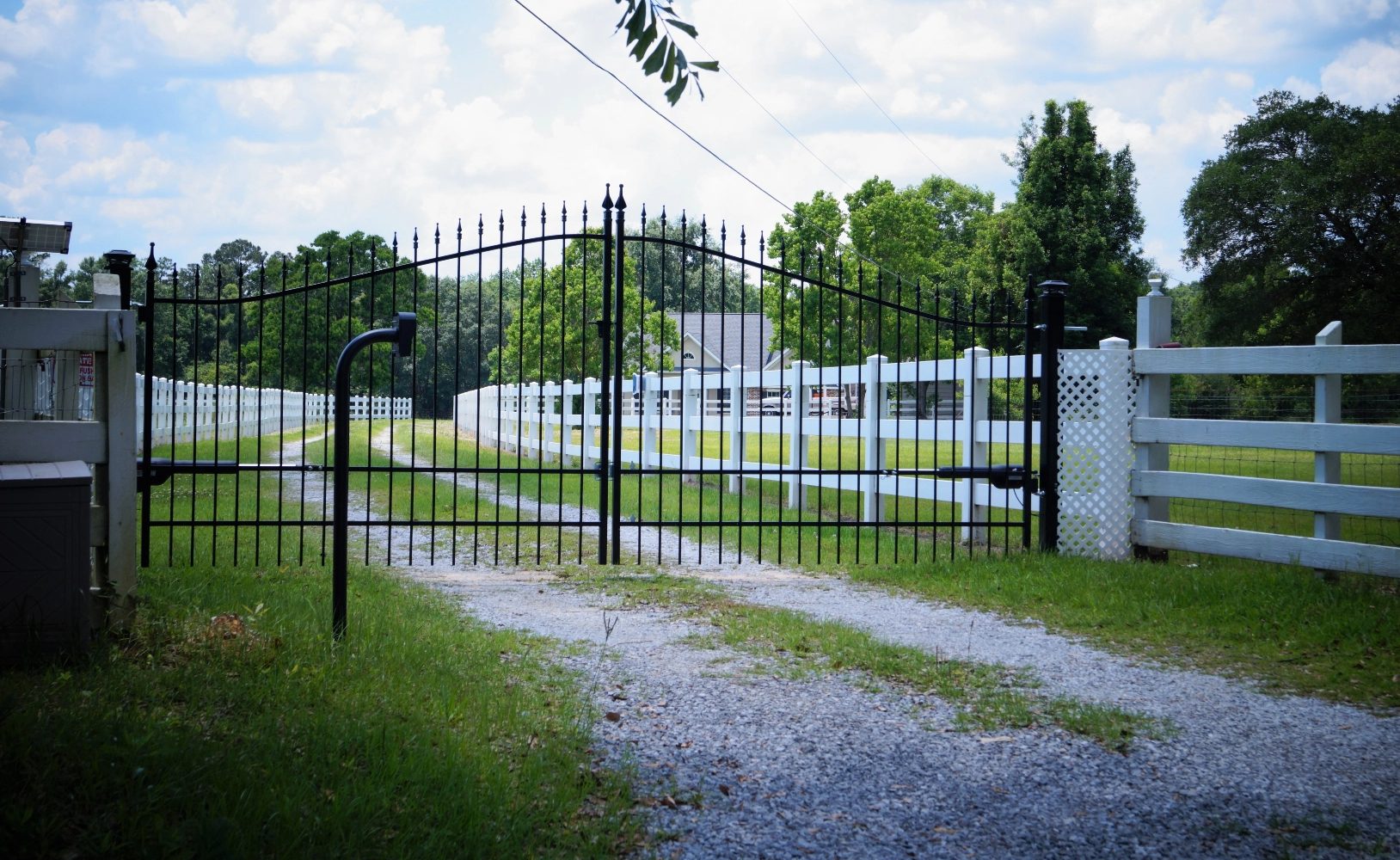 Wireless Security Systems for Farms, Industrial Shops, Garages, and More
The DSC Neo wireless security system uses Revolutionary Wireless PowerG Technology to provide the most versatile solution on the market. There is no sacrifice made to security or reliability for the incredible flexibility offered by this system.
The DSC Neo 128 bit AES encryption offers:
Exceptionally high level of protection against analysis tools and digital attacks.
Adaptive Transmission Power translates into eight years of battery life for the system's devices and peripherals, reducing battery- replacement incurred costs.
Multichannel, Frequency Hopping Spread Spectrum technology enables the system to hop between wireless frequency channels to ensure the seamless transmission of secure communications between the devices and the control panel.
Farm & Acreage Security FAQs
Farm & Acreage
What services are required for a Security and Video system on my property?
Traditional intrusion alarm systems will only require power and cell service to function. TELSCO's Monitored Video Security services require high-speed internet services in addition to power and cell service. When it comes to internet providers, there are some compatibility requirements between provider and specific video solutions. Contact our team today to find out what solutions we would recommend based on your infrastructure.
Does the property need to be fenced?
With a traditional intrusion alarm system, it is not necessary for the perimeter to be fenced or secured. We will focus on protecting the specific buildings on your site, with the intent of triggering alarms if a structure is breached. With a Video Alarm Verification system – intended to capture activity in a yard – the entirety of the perimeter must be fenced.
Marks Matter
Security is more than physical safety; it's the confident feeling our customers get from working with a company they know they can trust.

TELSCO Security

TELSCO Security
Custom Farm & Acreage Security Packages
We don't do cookie cutter packages. You are unique and all of our packages reflect this! A complimentary consultation (on the phone or in your home) will allow us to design a custom package just for you.