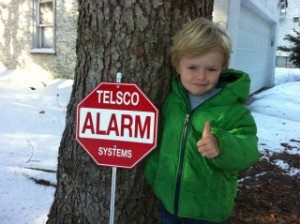 At TELSCO, we're in the business of developing relationships. Yes, your security is always our first priority, but to us, security is all about trust. And we have spent the past four decades earning the trust of countless Albertans.
Founded in 1970, TELSCO Security Systems takes a unique approach to the provision of commercial and home security systems. Since no two businesses or homes are the same, we believe they shouldn't have the same security system. That's why at TELSCO, we deliver customized security solutions. Our experienced consultants and technicians will design and install a security package that is just right for you.
TELSCO is one of Northern Alberta's 2017 Consumer Choice Award Winners
Another defining factor of our company is our association with the Underwriters Laboratories of Canada (ULC). We regularly submit to inspections from this important industry body and consistently meet their high performance standards. Not only does this approval signify quality for you, it also helps us faithfully deal with Canada's best equipment suppliers. In fact, we are the exclusive authorized dealer of First Alert Security Systems in the Edmonton area.
From custom design and installation to 24/7 monitoring to hardwired and wireless security options, TELSCO is committed to offering the best the industry has to offer.