As a member of CANASA (Canadian Security Association), the BBB (Better Business Bureau), with ULC (Underwriters Laboratories of Canada) & COR certification, TELSCO holds itself to the highest security standards in the industry. 
What type of Business and Commercial Security Systems Are Available For Your Business?
TELSCO serves businesses of every size and offers custom designed security systems based on the type of business you own and the valuables you want to protect. With a wide range of services and broad base of expertise, our local team is prepared to meet all your current and prospective security needs.
Your customized proposal may include: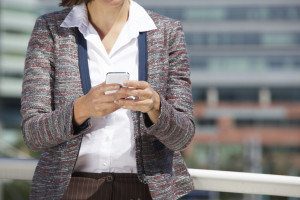 Control the safety of your business centre from anywhere with TELSCO CONNECT smartphone technology. Benefit from remote security system access and receive security alerts sent directly to your wireless device.
Book a free consultation with TELSCO security specialists today to receive a full site assessment and custom quote for a business security system. No obligation.
Isn't it time to get a trusted office, commercial and industrial monitoring company working to protect your assets around the clock? Contact us today to discuss your options.