6 Tips For Using Your Security System While You Are Home
When we hear the words "home security system" we may think about a system that serves the primary purpose of protecting our homes when we are not there.
There is no doubt that the job of protecting an empty home is a very important one, but as we adjust to new ways of life and find ourselves spending a lot of time at home, we wanted to highlight some of the ways your home security system adds value and offers protection while you are inside.
1. STAY MODE
Most security systems have an option to arm in "STAY" mode. This feature is used to protect you and your family while you are enjoying time together in the home. Whether you are cuddled up downstairs for movie night, spending time in the craft room, working in the garage or have all settled in for the night, STAY mode can offer some additional peace of mind.
When you turn on your system in stay mode, only the perimeter devices such as door contacts, window contacts, and glass break sensors are activated. Motion sensors remain off, allowing you to roam free throughout your home without triggering an alarm.
With some system types, you will also find a "NIGHT STAY" mode that allows certain motion detectors, such as in the basement or garage, to be activated along with your perimeter devices for additional protection.
You can activate stay mode using your keypad or FOB remote or even on TELSCO connect.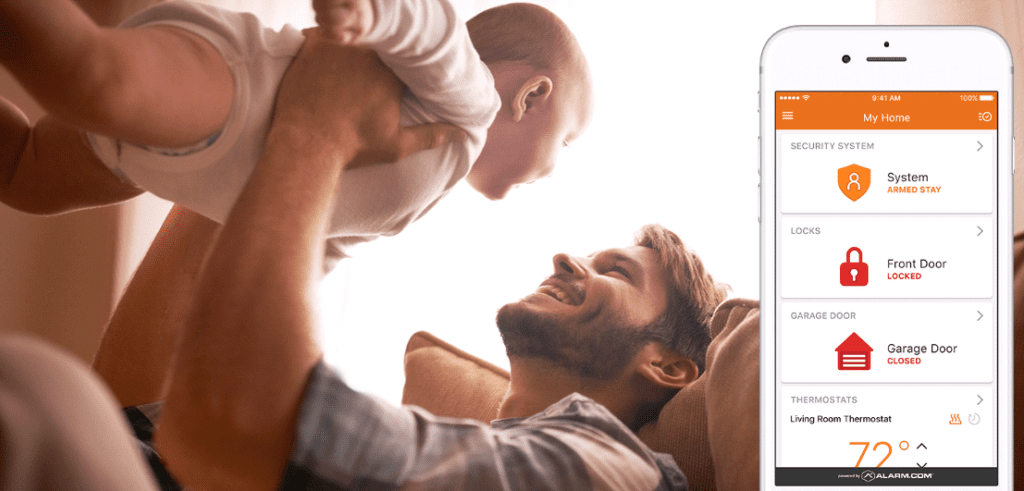 2. SENSOR ACTIVITY ALERTS
Receiving text or email alerts from your security systems is a handy feature while you are away from home. It is great to know the kids are home from school, the dog walker has arrived or the garage overhead door was left open.
Now that we are home more, and adjusting to a new normal – there may be new value in notifications focused on your family's activity during the day. Even when your system is disarmed, you can receive a notification letting you know about specific sensor activity, such as a door being opened or a motion sensor picking up movement. These notifications can be handy if there are areas of the home that may be off-limits at times or if you want to be sure that one of the kids isn't opening a door to get outside.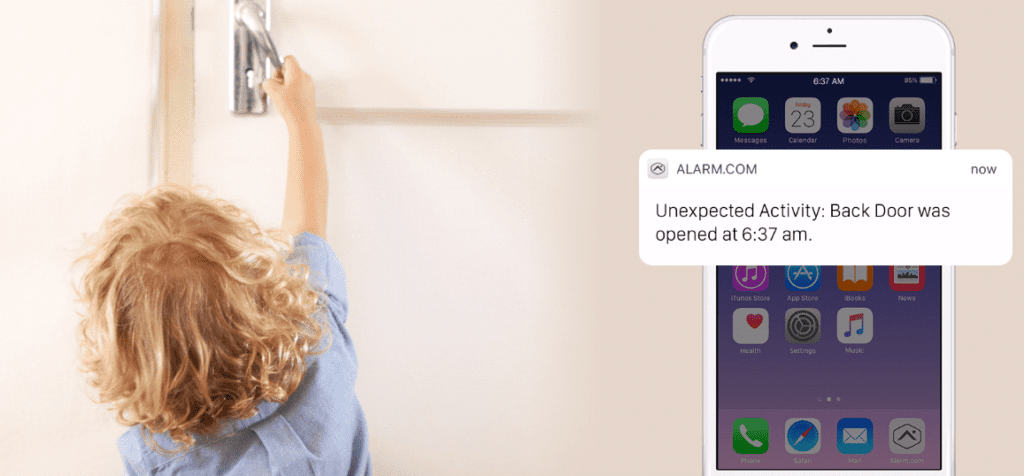 3. LIFE SAFETY
Even when your system is turned off, life safety devices such as Smoke Detectors and CO Detectors are turned on. These devices are monitored 24/7 to ensure that if something does go wrong, TELSCO operators will be aware and can dispatch help as quickly as possible.
4. DAMAGE PREVENTION
As with Life Safety, flood devices are programmed to be active at all times. This is useful as you don't always see or hear a leak coming.  If you are focusing on your family, practicing your new drum solo, or fast asleep, you may not notice the water in the basement. A monitored system ensures you can look after an issue early on and limit damage.
5. HOME AUTOMATION & VIDEO
Security and Home comfort have become one over the years. Security systems make smart home automation a easier than ever. With the industry learning and changing daily, we are able to do more with your solution than ever before.
If you have home automation on your system – such as lights, locks or thermostats- now might be the time to set up some new scenes or discover some new features.
Scenes allow you to get your security system working together with the push of a button – As you settle into bed, you can automatically arm the security system in STAY mode, turn off the lights, lower the thermostat and lock the door.
Perhaps you had cameras set up in your living room to capture any activity that occurred while you were away from home. Now might be the time to consider moving your camera to a playroom or living room – even set up analytics to get alerts when specific activity occurs.
6. INSURANCE DISCOUNTS
Many insurance providers offer discounts for monitored home security systems. These discounts remain in place and save you money – even when you are at home.
If you are not already receiving a discount for your home security system, this can often be completed with a certificate of installation from your security provider.
The above features may already be available with your current security system. Contact our security experts today if you would like to learn more about your security system options.