Smart Home Technology Helps Care For Aging Loved Ones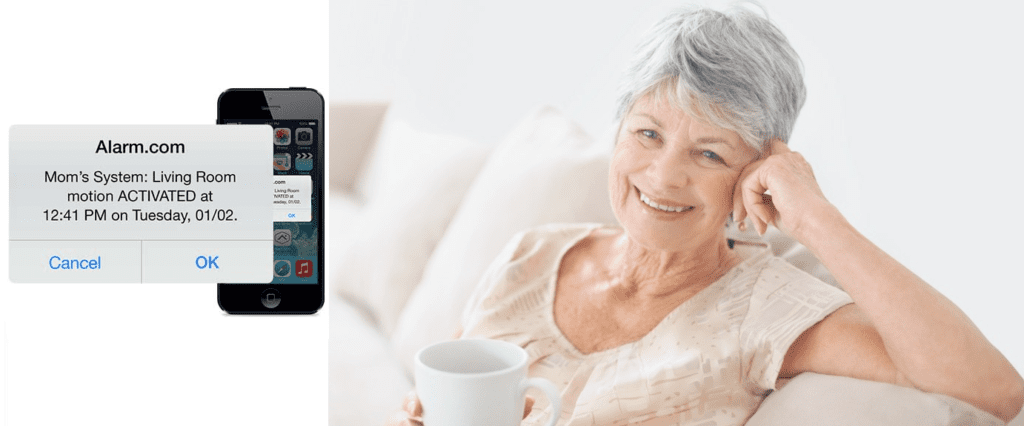 Life can get busy. Like, really crazy busy. Sometimes you find yourself being torn in multiple directions and wishing there was a way to be in two places at once.  The good news is that with smart home security, you can stay more connected than ever while you are out and about. While smart home technology has been helping home owners for years, it has more recently been helping sons, daughters and grandchildren stay connected to aging loved ones who are living on their own.
With a smart home Wellness Solution, a variety of devices learn the activities of an aging loved one and pro-actively let you know if anything is out of the ordinary.  If the door isn't opened in the morning for a meal delivery, if a pill drawer is not opened before bed or if your loved one isn't up and about by a specified time;  a text message is sent to your phone and you can follow up to ensure everything is OK.
An easy to use dashboard also allows you to check in anytime to understand if activity levels are within normal range.
With automation options such as door locks, thermostats and garage doors, you can set up rules and scenes to keep a loved one safe and comfortable. Something small like making sure the front door is locked each night, or remotely adjusting the temperature can help everyone sleep a little better.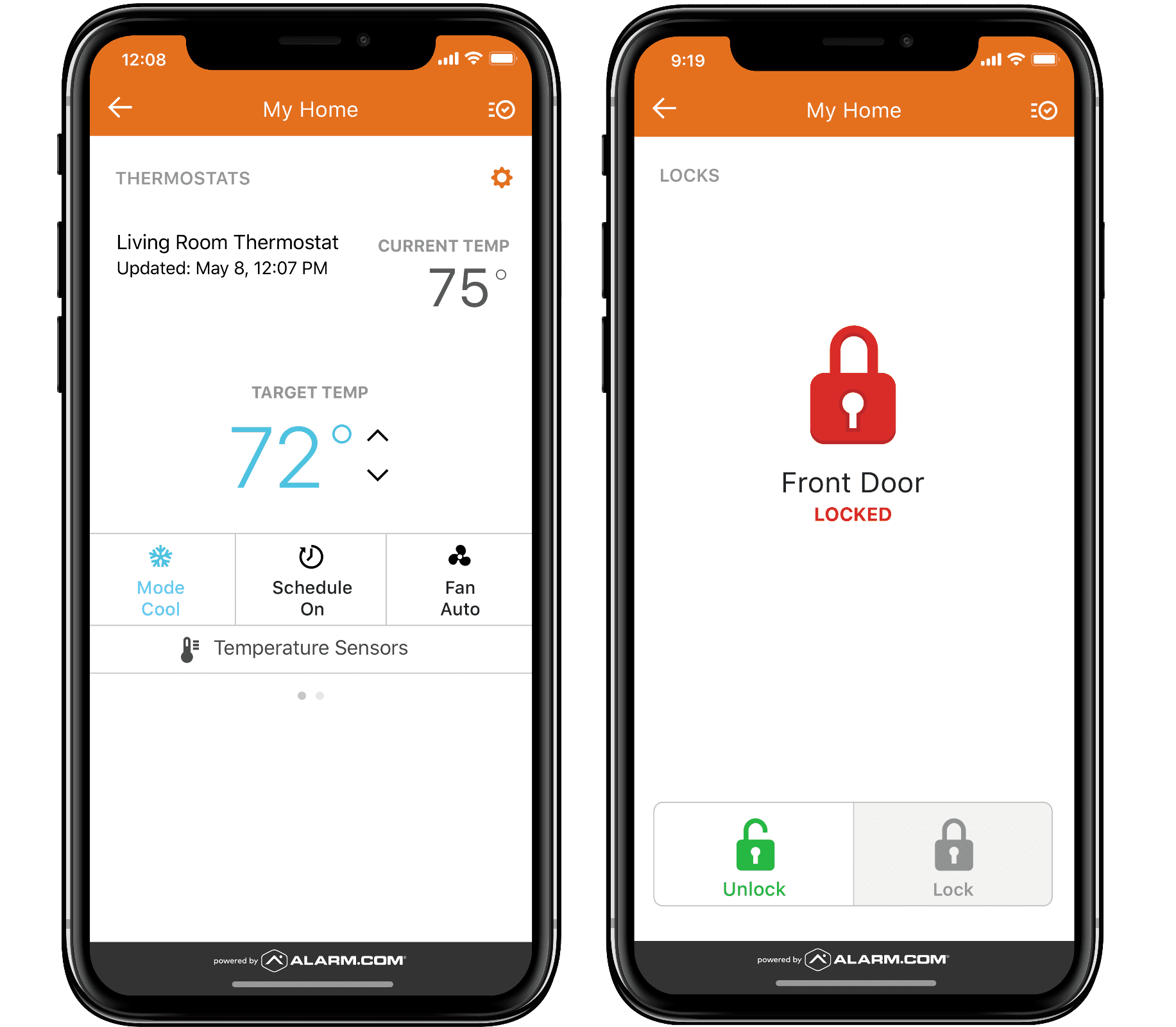 Although the thought of smart home technology may seem intimidating to some, a Wellness Solution runs in the background and does not require any input or maintenance by the homeowner. All the information is being collected in a passive manner, only creating alerts when needed. Unlike traditional PERS (personal emergency response systems), a smart home system does not require your loved one to wear or trigger a specific device in order to call for help. Wearable devices can easily be forgotten in another room and are not always worn, leaving them useless in an emergency. There can be a lot of peace of mind in knowing that the system is constantly checking in, and you won't miss something important.
If you have a loved one that you worry about or don't get to see as much as you would like, smart home technology may be the helping hand that you are looking for.