5 Things to Consider When Comparing Security Providers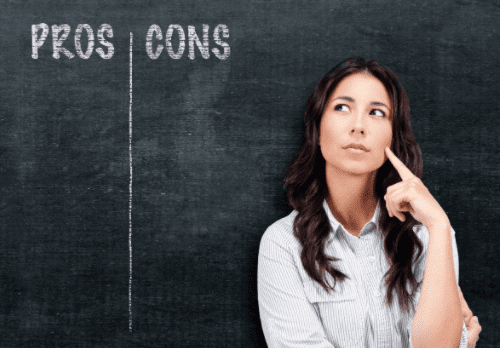 The term "apples to apples" gets used a lot when doing comparative shopping. But with over 30,000 varieties of apples available, comparing apples to apples is likely not as easy as it sounds. The same could be said about comparative shopping for a security system. On the surface, it may seem that everyone is the same. The hardware may even be the same. But with effective security so strongly dependent on reliable service, professional support and fast alarm response, there are a lot of things that must be considered when evaluating your options. Initial installation and price are just the beginning.
Here are some things to compare and consider when choosing a security partner.
1. Company History
The alarm industry is no stranger to acquisitions and name changes. Some research on the provider's history may shed some light on what you can expect in the future. It is not uncommon for customers to find that their agreement has been transferred, their provider has changed, and their contact is no longer employed with the organization.
How long have they been in business?
Have they ever been sold? One or more times?
Have they ever operated under another name?
How many tenured staff do they have?
2. Reputation
Companies will tell you lots of good things about themselves. I mean, if they don't, you really may want to reconsider them as an option. But to find out how the rest of the world feels, check out reviews online. Some companies turn off reviews so you may have to dig a little. Look at ads and read comments on social media. Visit forums and neighborhood Facebook groups. Check BBB listings or even google newspaper articles that include the company name. Beware that when a company is purchased, you may be reading the reviews of the organization pre-acquisition. If you are still unsure, ask if you can contact some current clients for referrals.
3. Service & Support
Service and support are critical when it comes to effective security. Understanding what to expect is incredibly important since your agreement may leave you feeling powerless if you are dissatisfied.
What should you expect when you call in for service or support?
Will someone live answer the phone? Will you have to wait on hold?
What is the average response time for a technician to come to the site?
Is on-call service available?
How large is the service team?
Are the technicians properly vetted and qualified? In Alberta, there is no licensing for security technicians which means that you must be confident that the partner you choose, properly vets their staff.
How much does a service visit cost?
Is there a warranty?
What is excluded?
4. Monitoring
When your alarm goes off, you need to know you can count on your security partner to respond quickly and correctly.
Where will you be monitored from?
Is the company responsible for your monitoring the same company responsible for your service?
What is the average alarm response time?
Does your quote consider local bylaws and system recommendations to ensure you get the response you need?
What are the false alarm statistics for the provider?
Who is responsible for any charges if the authorities respond to a false alarm?
5. Future Needs
The quote you are considering is designed to meet your current needs. If your needs should change in the future, will this provider be able to accommodate? If not, you may need to enlist new providers and sign various agreements/contact multiple companies for support.