TELSCO in the Community
TELSCO is a security company that is proud to be a part of the Edmonton Community, and we get excited about giving back to a City that has offered us such a tremendous amount of growth and loyalty over the years. One of our Core Values is to Support the Communities we Serve, and it is a value very close to our hearts.
As we look back on 2016, we are grateful for opportunities to support The Edmonton Food Bank, Win House, The Red Cross, ABC Headstart, Ronald McDonald House, and the Christmas Bureau. Thanks to the amazing programs set up by local charities, it is easy to get involved and be present in the community.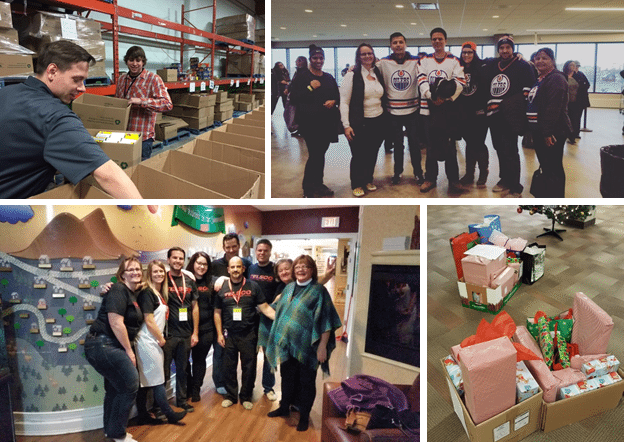 Each event or fundraising opportunity not only helped those in need, but strengthened our team and fuelled a sense of pride for being able to give back in a meaningful way.
We are so thankful to the organizations we worked with this year, as well as all of the other local charities that make life a little easier, and a little better for our fellow Edmontonians.
We look forward to Supporting our Community in 2017…