TELSCO Connect allows you to access, control or update your home security system anytime; directly from your mobile phone, tablet or PC.

This powerful, convenient platform allows you to Stay Connected to what is happening at home when you can't be there. If you have ever found yourself wondering if the kids made it home from school, or if the dog walker showed up, you no longer have to wonder.  Easy to program alerts, arming reminders, and always on status can help ease your mind on a busy day, and ensure your family is as safe as possible.
In addition to Enhanced Security, and Awareness, TELSCO Connect opens the door to Home Automation & Video options.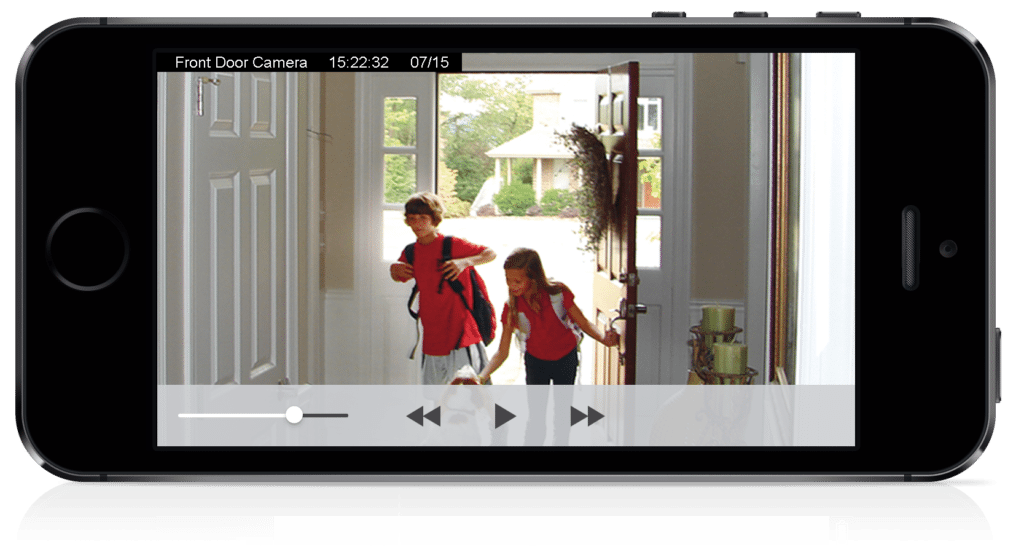 Get TELSCO Connect!
Arm or Disarm your security system from your cell phone, tablet or on a PC
Program and receive important alerts, such as when your children get home from school
Track activity in your home or your cottage – doors opening, security system turned on or off, environmental alarms, etc.
Unlock the door remotely to allows access to a guest without giving a code or a key
Adjust the temperature setting based on the system being armed or disarmed
Turn the lights on or off remotely
Use video surveillance to check in on your nursery when you're at work
Just imagine the possibilities for your home & family ! Visit us Here for more information.
Contact TELSCO now to discuss your options for staying connected.