TELSCO's Custom Home Security Systems: Home Security from the Ground Up
Whether your home is fully developed, under construction or recently renovated, TELSCO hardwired and wireless security systems are available at competitive monthly rates with no long-term contract.
Contact TELSCO specialists today to book a FREE home security assessment. No obligations.
Start with a basic package and add devices based on what your TELSCO security specialist determines to be the best solution for your home security.
Home Security Alarm System Components
Security Control Panel – The Hub of a System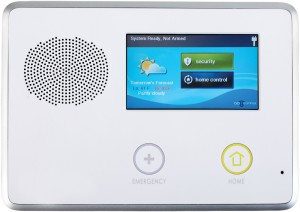 The 2Gig Control Panel is an all in one console style unit with a graphic touchscreen keypad. This user-friendly system can be discounted as low as $199.00, which includes 3 door contacts and an Image Sensor. With the addition of TELSCO Connect, powered by Alarm.com, this system can be controlled using your smartphone, tablet or PC.


Wireless Home Security Devices – Popular & Convenient Home Security Technology
The option of adding wireless devices to your security system allows us to maximize your security protection without changing the aesthetic appeal of your decor. Devices can also be mounted in locations where running a wire may not be possible. We offer a variety of dependable wireless motion detectors, contacts, and glass breaks to complement your system.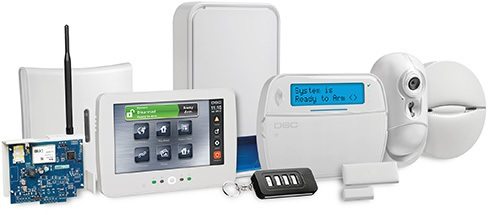 Security Keypad System – Home Security Access and Activation
Activate and deactivate your security system, view alarms and trouble conditions from your keypad, usually installed at the main door of your home. With the addition of the TELSCO CONNECT mobile app, you can access your systems from anywhere, like your master bedroom for arming control during the night.  
Book a FREE consultation to learn more about the custom systems and how they will make your home a safer environment.